We want you as our ambassador. 
Help us spread the word for our great cause — while being an inspiration to all. As a RUN Ambassador, we ask that you share your stories with your local athletic communities and globally in our Facebook Group. 
We select our ambassadors based on their passion for living a healthy, active lifestyle and their sphere of influence. If you're an enthusiastic runner, cyclist, walker or all-around inspiring person, we want you to represent us. Apply to be our ambassador today.
Meet Our Elite Ambassadors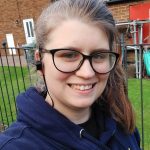 Danielle Metcalfe
Ambassador
About Danielle
I started running during lockdown 2020. I completed ct5k. I started running virtually with another girl and we motivated each other. We have now trained to do a half marathon which I will be completing in a few weeks. I have a marathon planned for next year. I have done the 3 peaks (Yorkshire) hiking and total warrior obstacle course. I went from doing nothing active to be really active. I have been able to come of my anxiety meds as a result. Exercise has helped me be the best mum I can be for my 3 year old. I like to motivate others to achieve what they didn't think was possible. Posting my activities keeps me accountable and makes me proud of them. I would like to inspire someone starting out and help them believe they can achieve something more.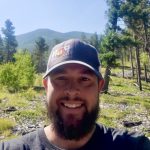 About Jason
I am a U.S. Army Veteran that currently works on steam sterilizers and ultra low freezers. I love woodworking and all kinds of art. I have created a passion for running and my passion for running has grown significantly since I quit smoking in September of 2019. My inspiration to change my life to a healthier lifestyle is so that I can break generations of self destruction and be a positive role model to those who look up to me. I enjoy challenging myself in everything I do. My current goals is to run 100 miles every month in the year of 2021. I have challenged myself to sign up for Brazilian Jiu-jitsu and I am looking forward to continuing the practice of BJJ for foreseeable future. Most importantly I love spending time with my beautiful Wife, my amazingly talented son, and my two crazy dogs. I am dedicated to leading them to be the best version of themselves.