"You don't understand how difficult my life is."
How many parents have heard that from their teenager and rolled their eyes? How many laughed? How many scolded their child?
Likely, only one father responded by signing up for a marathon.
"We decided it would be good to do something that seems extremely difficult and be an example for him to understand that perseverance, focus, and determination can take us anywhere," Arun Kallikadavil says. He had no background in running. In fact, Arun didn't know how far a marathon was even after he signed up for the Chicago Marathon through his employer, Bank of America. But taking on a daunting challenge was the point.
And what started out as a lesson for his son has turned into Arun's passion. Running has become his opportunity to test himself while also inspiring others.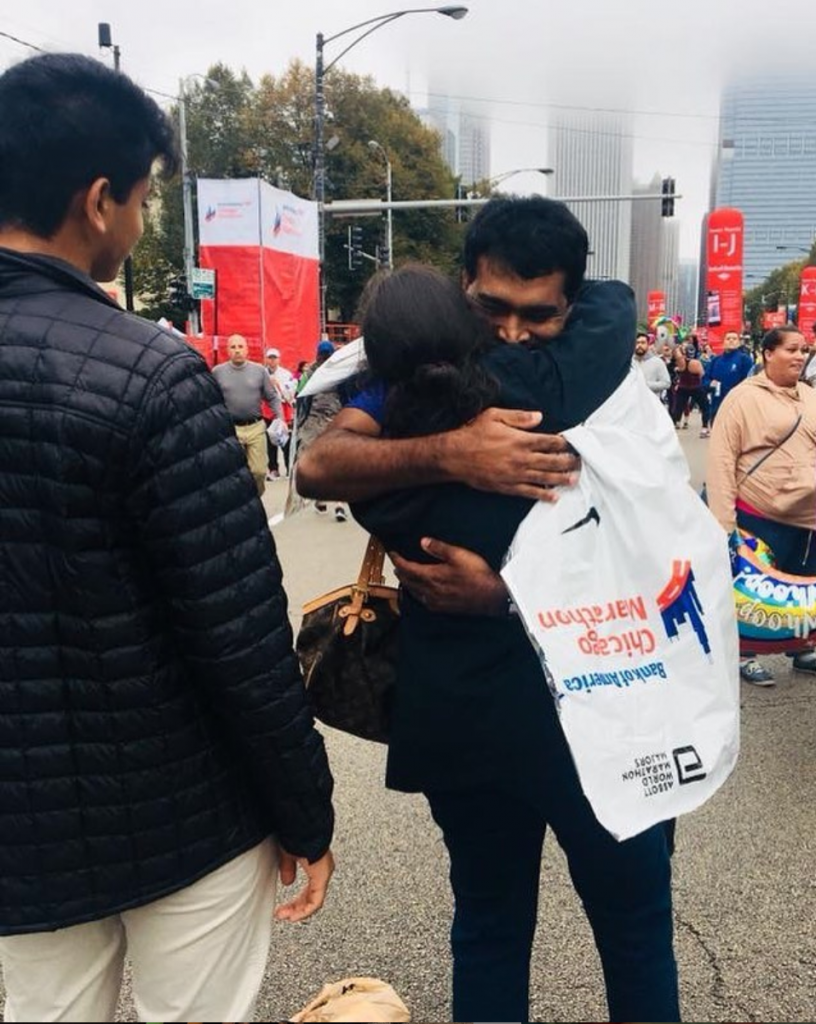 Arun's very first time running was with a marathon training group hosted by a local running store—a support system he stumbled upon that proved invaluable to him. The first training run was a three-miler. Arun says, "I put all of my energy in the first quarter-mile, and then I was dead. But I somehow managed to survive through the three miles."
That was the beginning of his journey. He ramped up quickly, sustained by his enthusiasm and his mission.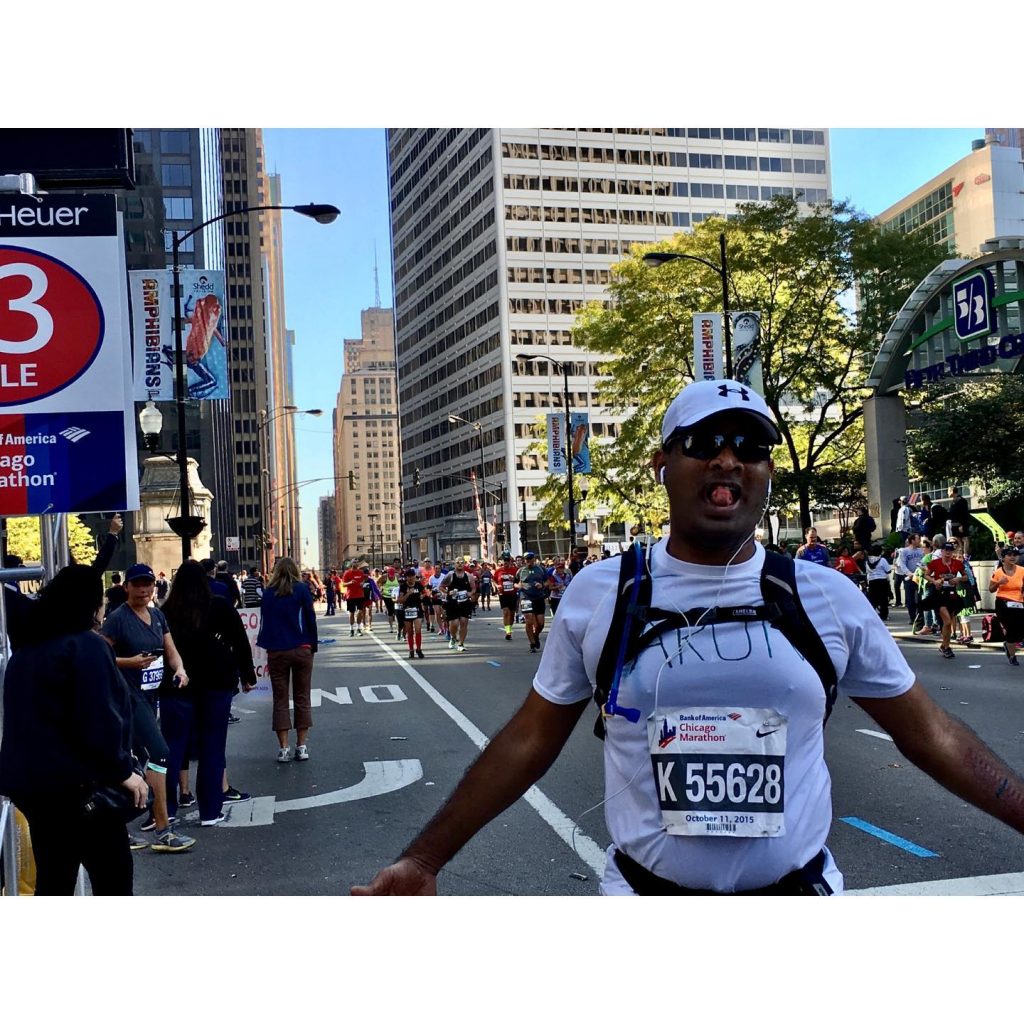 Race day came, and Arun was confident. His training had gone well, and he made it to the start line fit and healthy. His wife and son were waiting in the stands at the finish line for him, and he held that goal in his mind.
Then he tweaked his right ankle in between miles 17 and 18. He couldn't continue running. He called his wife and said, "My project just went red. I have a back to green plan: I'll walk." And so he walked the rest of his first marathon.
Walking the last 8 miles of the marathon is when Arun says he fell in love with the sport of running. During that time, he hatched a three-year plan for his running. "I work for a bank; we usually have three-year plans," he explains. And that gave him a format to continually challenge himself with running, pushing himself to surpass his limits.
He called it his "AAA Plan": 2015 would be focused on acquaintance-forming, 2016 would be about accomplishing endurance, and 2017 would be dedicated to acceleration. And with that in mind, despite his sprained ankle, Arun crossed the finish line feeling fulfilled and inspired himself.
"It was one of the most humbling and rewarding things I've done. And it was a good lesson for my kid," Arun says.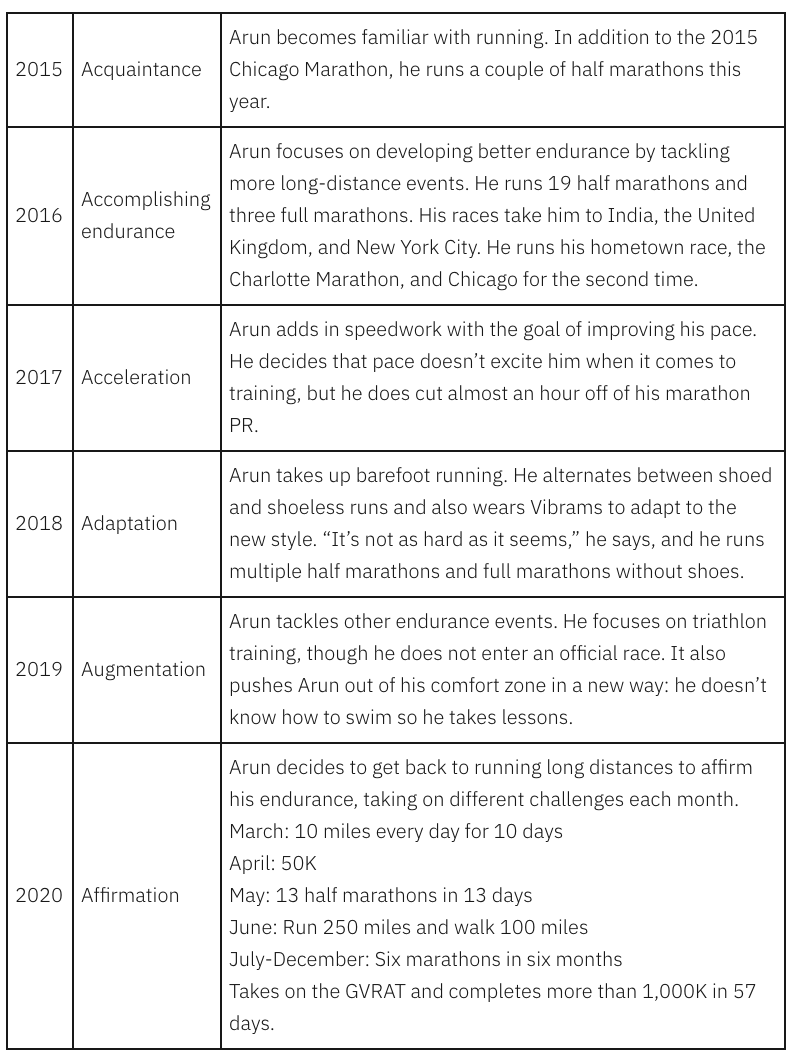 His son, Arun says, "Is a different kid after that experience." He's taken on challenges that he was timid about. His outlook has improved. He's become more confident, developed a good work ethic, and graduated as the Salutatorian of his high school. Though his son doesn't run marathons with Arun today, he does join in for workouts and has run a few half marathons.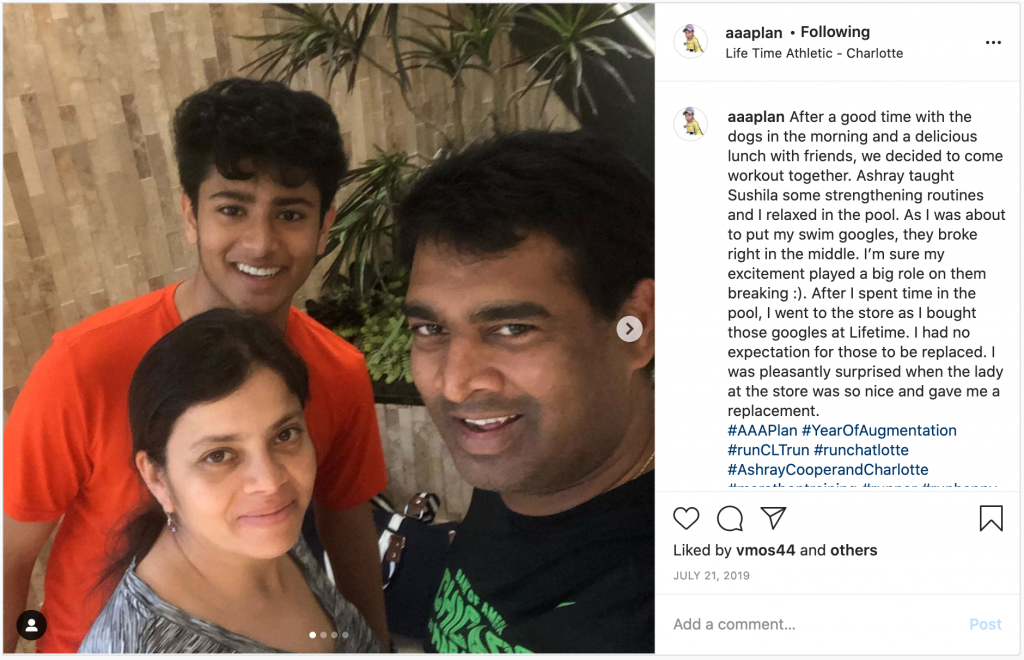 Meanwhile, Arun has found ways to use his running and his AAA Plan to inspire others. He shares his running journey @aaaplan on Instagram. He's also become an ambassador for the Charlotte Marathon.
He's run with more than 40 people across the world for their first race. Some are friends, some are strangers who turn into friends. He says, "It's so gratifying and fulfilling to run through that journey."
The greatest compliment Arun has gotten is, "You've inspired me to take on a new challenge."
He helps others by making himself an example. Take his philosophy to tackling long distances: "Hydration, nutrition, and self-belief," he says. "I've always felt [running] is more mental than physical. The body is capable of so much more than we put it through." So he emphasizes that self-belief is especially important for endurance.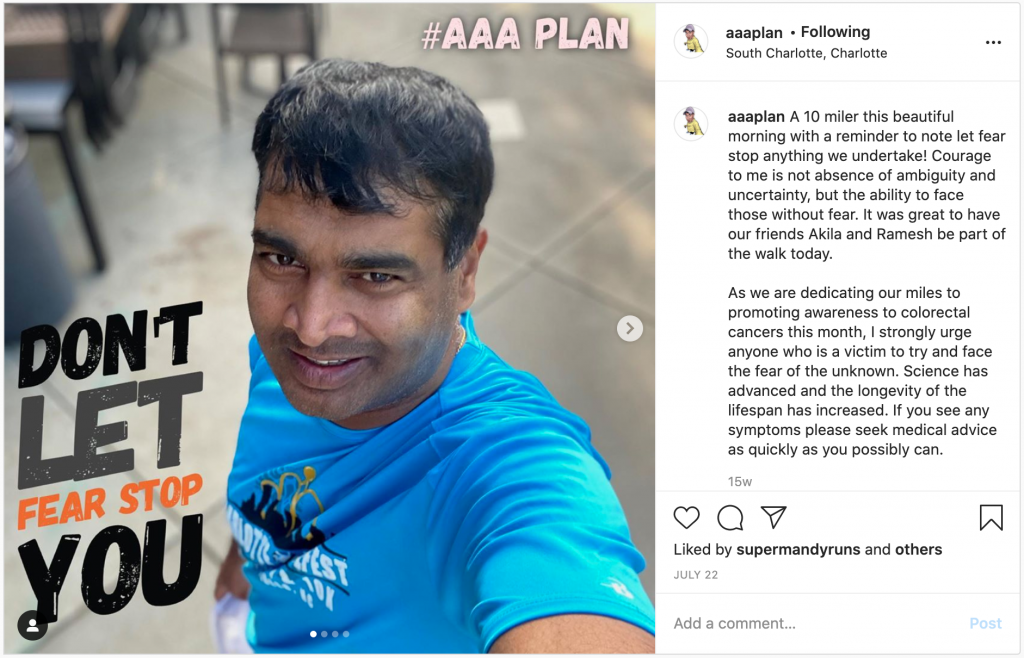 And that's what Arun is hoping to get across with his running and his plans. Even if you're not tackling marathons, you can run. He believes that anyone who runs is an elite runner. "If you're able to run more than 10 feet, you can consider yourself a runner—if you're jogging, you're in the top two percent of the world."
It's only fitting that his goal for next year is to help his wife complete her first marathon. Then he's contemplating tackling a full Ironman in 2022. Because, through running, Arun has developed a habit of jumping into new challenges feet first.