Cammy Cuff's running journey started with a diagnosis when she was 45. Prior to that, Cammy says, "I was eating whatever I wanted, drinking, smoking." But when the lump in her breast turned out to be cancerous, she thought, "Okay Cammy, you've got to do better." 
While undergoing chemotherapy, Cammy wanted to keep her routine as normal as possible. She says that treatment is, "depressing…a lot of people choose to sit down and they just stay down." That's why she made it a point to get outside. Then she started walking. 
Walking about a mile a day helped her. "I found that when I first started going for walks, my energy level picked up a bit," Cammy says. It helped her mentally get through chemo, too.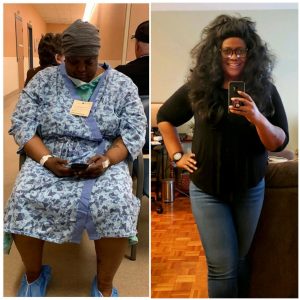 So she vowed to herself, "If you can come out of this, you're going to do better for yourself." Ultimately, Cammy wouldn't have much of a choice. 
When she finished with chemo, Cammy learned from her nurse practitioner that she was pre-diabetic. They decided that rather than put her on another medication, Cammy would try to lose some weight. With a base already developed from walking, Cammy told herself she could do it. 
On January 1st of 2020, Cammy set a goal to walk 1,100 miles over the course of the year. Some of the people around her were a little nervous that she was setting herself up for failure, that it was too high of a goal, or that it wouldn't be safe for her. But Cammy maintained, "I'm going to try. I might not make it but I'm going to try to get there." 
She started walking most days, covering a mile in about 19 minutes when she was really focusing on her speed. Over the course of about four or five months, Cammy says she was able to increase her walking pace to about 13-14 minutes per mile, and the weight was coming off. 
Both a benefit and a challenge, her resting heart rate also started to come down, so Cammy found that it was harder to elevate it for extended periods of time during her walks. She was committed to continuing her progress, so she decided to start throwing in jogging intervals. 
Using a beginning walk-run routine, Cammy started slowly incorporating longer and longer jogging intervals into her walks. She's worked up to about a 50/50 or 60/40 split between walking and running. But she's also slowly increased her distance or increased her speed so that she continually has new goals to chase. 
By October of 2020, Cammy had hit her goal of 1,100 miles, so she kept going. She ended the year with about 1,300 miles. But even more importantly, Cammy has lost about 75 pounds, gotten her blood sugars and blood pressure back to a normal range, and improved her cholesterol.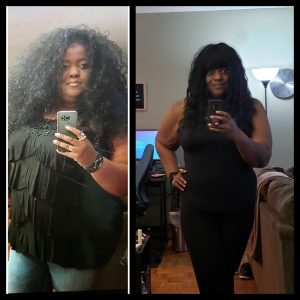 "If you'd asked me three years ago, if I thought I'd be getting up in the morning and trying to go for a run to catch the sunrise, I would have been like 'You're nuts!'" she says of the transformation, but she adds, "My health has really improved and I'm super happy about that." 
Now she tries to walk/run first thing in the morning for about three miles, five to six times a week. She's looking forward to getting more involved with local running groups too when she can safely do so again. And her goal for 2021 is to set a distance and run it continuously, without walking breaks.